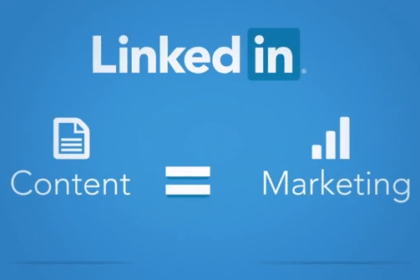 After recently launching a new Interest Targeting option for LinkedIn ads, which is based on the content people engage with on the platform, LinkedIn is now broadening its ad targeting toolset even further, with the addition of three new options to help hone in on your specific target audience.
The three new options being launched are 'lookalike audiences', 'audience templates', and the addition of Microsoft Bing search data to beef up interest targeting. Here's how each will work.
Lookalike Audiences
Digiday reported back in January that LinkedIn was working on its own variation of Lookalike Audiences, and now, LinkedIn has officially confirmed the addition.
As per LinkedIn:
"LinkedIn's lookalike audiences combine the traits of your ideal customer with our rich member and company data to help you market to new professional audiences similar to your existing customers, website visitors and target accounts. Since these members are already on LinkedIn, they're in the right professional mindset to engage and respond to your brand."
Similar to how the process works on other platforms, Lookalike Audiences will enable you to upload an email list from your CRM, for example, or a list of people who have visited your website, then LinkedIn's system will match those details against its database to come up with a new audience of users who share similar traits.
Lookalike audiences have proven highly effective on other platforms, taking some of the effort out of identifying and focusing on the right audience. If the system is able to detect relevant, similar traits, this can be a great way of reaching new people who are likely to be interested in your offerings.
This may actually be even more potent on LinkedIn, as it will be able to detect new user segments based on job title and position information, which could help ensure you get your ads in front of the exact right decision makers, and capitalize on industry trends and shifts.
LinkedIn says that the option has proven effective in its initial trials:
"Customers in our pilot were able to improve their campaign reach by 5-10x while still reaching the kind of high-quality audiences that matter most to their organizations."
This could become a key consideration for all LinkedIn ad campaigns.
Audience Templates
Audience Templates, meanwhile, aim to make it easier for people who are less certain about their target market, or have less training data to go on, to reach relevant users on the platform.
As you can see here, the Audience Templates option – shown on the right of the screenshot – will enable advertisers to search for a market segment that relates to their offering. You just enter in the type of people you're trying to reach and LinkedIn will provide a match based on its system detail.
At this stage, there are around 20 predefined B2B audiences to choose from, though LinkedIn notes that is expanding.