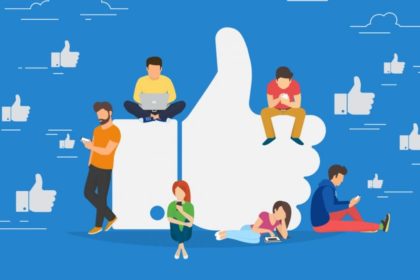 As you're no doubt aware, Facebook Stories aren't as popular as Instagram Stories, the most successful version of the format which Facebook copied from Snapchat (at least in western markets). But, even so, Facebook itself remains convinced that Stories is the format of the future, including on their main platform.
At their F8 developer conference earlier this year, several Facebook executives, including Mark Zuckerberg, noted that the Stories format is on track to overtake the News Feed as the most popular social sharing option, and that that will happen sometime this year.
Given that Instagram Stories is now at 400 million users, and WhatsApp 'Status' is up to 450 million, the growth of the option is clearly evident – but Facebook Stories, at 150 million daily actives, is still lagging behind.
But that slower rate of growth doesn't appear to have dampened any enthusiasm for the potential of Facebook Stories in Menlo Park, with The Social Network releasing a new blog post promoting the potential of the format for businesses.
As noted by Facebook:
"The rise of stories is clear: people want fast, immersive and fun ways to share photos, videos and text with their friends and family – and stories offer just that. People use stories to share and discover content they're interested in for movements as big as Pride and moments as small as the coffee they're drinking. We designed stories on our platforms to fulfill people's need to interact and share in engaging and playful ways on the vertical screen."
I did laugh a little at the 'we designed' note – though probably not as funny to those at Snap Inc.
In the post, Facebook outlines the potential of Stories for brands, and their capacity to help marketers connect with their audiences, noting that a third of the most viewed stories on Instagram are from businesses.
But ads in Stories are where Facebook suggests there's the most brand potential.
"Businesses are already seeing results using ads in Instagram Stories. For example, Tropicana ran video ads in Instagram Stories for its summertime product promotion campaign, achieving an 18-point lift in ad recall and 15-point lift in purchase intent among males. OpenTable used ads in Instagram Stories to drive online restaurant reservations, resulting in a 33% lower cost per reservation compared to other ad formats. And Overstock ran video ads in Instagram Stories to acquire new customers and increase sales, and generated an 18% higher return on ad spend and a 20% decrease in cost per acquisition."
Right now, however, you can't run ads on Facebo